Zugangsprüfung // University Entrance Qualification
For your study career in Bremen and Bremerhaven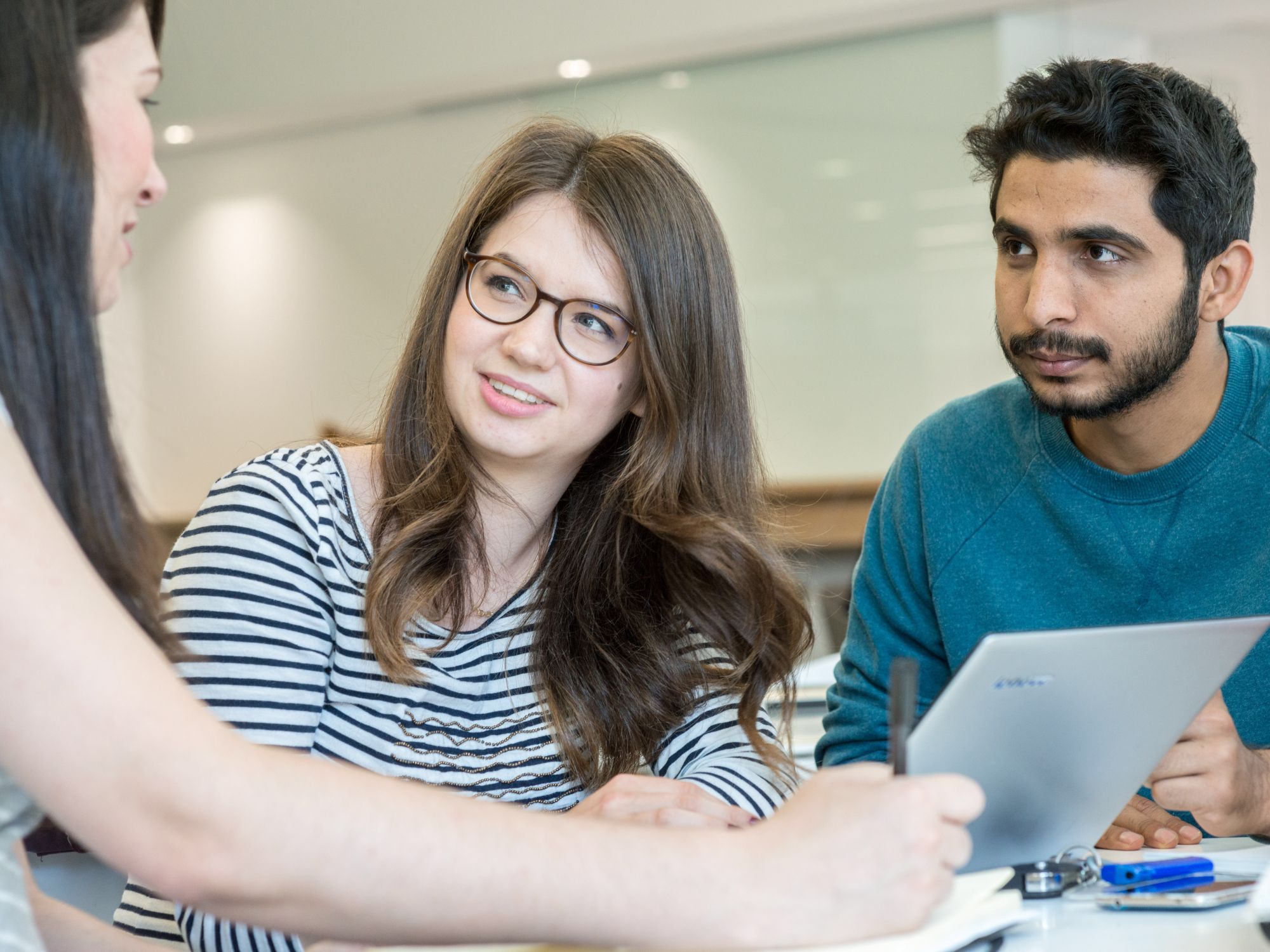 © Michael Ihle/Universität Bremen
For many international prospective students, Germany is the country of choice for studying abroad. In some cases, international school leaving certificates do not entitle you to start your studies in Germany directly. If this applies to you, you need to visit a "Studienkolleg" and pass a "Feststellungsprüfung". Uni assist e.V. https://www.uni-assist.de/en/ – an independent institution – rates international school leaving certificates for many German universities. To find out about your certificate visit the website "Check Hochschulzugang" . If the result says "You are holding a subject-restricted higher education entrance qualification and need to visit a "Studienkolleg" ["Sie haben einen fachgebundenen Zugang zum Studienkolleg/zur Feststellungsprüfung"] or "The documents certify that you have the university entrance qualification for a Studienkolleg" our foundation course is perfectly right for you.
Within one semester (March to July) you earn the subject-related and methodological basic knowledge you need for your studies in Bremen. You also visit individually chosen classes within your future subject. After successfully passing the "Zugangsprüfung" [university entrance exam] you can apply for your subject at the University of Bremen, the HSB – City University of Applied Sciences Bremen or at the University of Applied Sciences Bremerhaven.
Requirements for applying for the "Zugangsprüfung"
Recommendation of visiting a Studienkolleg by uni assist e.V. (check: Application for the VPD)
TestAS with at least 190 points in total. Find out more about TestAS
Language certificate with at least German B2 level and proof of taking part in a C1 language course
Register now fort he VPD at uni assist e.V. After receiving a recommendation of visiting a "Studienkolleg" you can directly apply for our "Zugangsprüfung" with this form. Be sure to apply until January 13.
Looking forward to meeting you!
Please feel free to contact us for further questions
Dr. Christina von Behr
vonbehr@aheadbremen.de